Sunday Oct 1
14:50 –
15:40
Using Lean Concepts that Help the Design Transformation at Nordstrom
Slides:
Video:
This video is also available in the GOTO Play video app! Download it to enjoy offline access to our conference videos while on the move.
---
The case study is related to our E-commerce Web/Mobile Web Experience. We are in process of modernizing our website so we can be more nimble, and now we are working to organize the UX/Product/Tech team to ensure we can deliver delightful customer-focused experiences. We started with our product page, navigation experiences, and our mobile web experience.
When we began the transformation— I noticed that there were a number of large scale heavy process experiences that do not necessarily return on investment, nor do they delight and excite the customer. We had to make a shift to developing a lean approach to delivering software fast that exceeded the expectation of our customers. We created a set of squads across all disciplines—UX/Product/Tech leadership and began the journey by starting with the customer problem and interacting with our customers much more frequently than before. We had some challenges along the way because leadership was used to seeing a big grand picture of what the future looks (mainly because of buy in and funding) prior to beginning the software cycle—we still run into that challenge, but by allowing the customer to drive, we are changing the organization to move faster. So it's a balancing act, but it's also a monumental perception shift that our organization is going through right now.
lean
transformation
lean start-up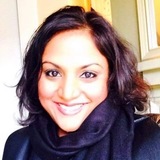 Senior Director User Experience, Nordstrom