Monday Oct 2
16:10 –
17:00
Are you trustworthy?
The essence of an effective agile-team
No software tester trusts you. Even though you have tons of experience and follow all the best practices as a developer.
Maybe you're not telling the entire truth after code changes because you know that, testers always insist on running a full manual regression test on the entire system, even though you ensure isn't necessary.
Being a high performance agile team, without the right level of trust, is impossible.
What's wrong with your colleagues? What's wrong with you?
During the presentation, you will be made aware of the potential of increasing the level of trust to be an even more effective team. We will give you examples on what we have done to reach a favourable amount of trust.
It might sound ridiculous, that trust between developers and software testers matters that much.
But trust us - it does!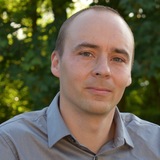 Team Manager at BRFkredit