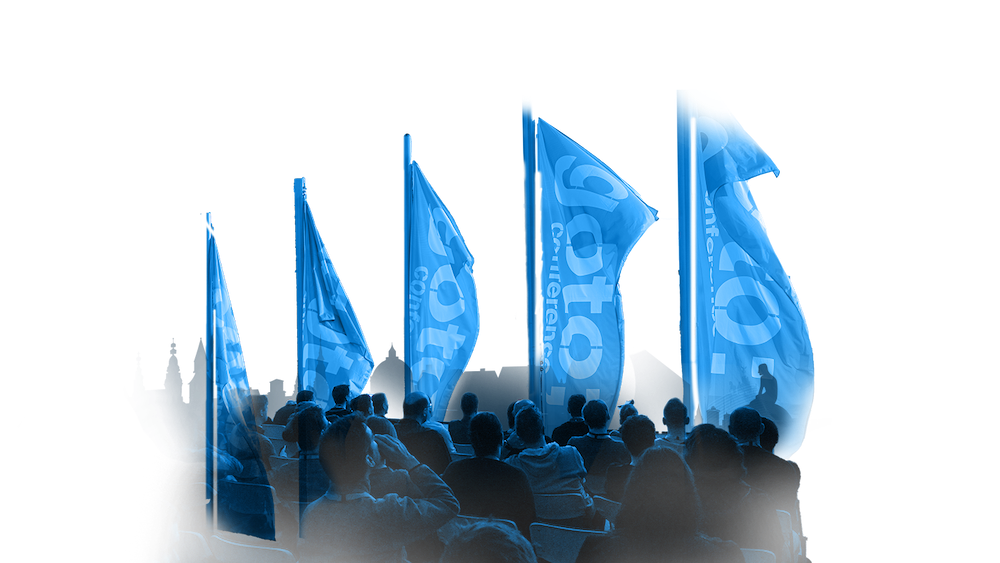 To ensure all attendees and speakers can join us in person safely and comfortably, we're postponing the on-site conference to April 19-21, 2021.

Limited Passes Available: Only 500 passes are up for grabs to make sure we deliver the conference in a safe environment, which means tickets are available on a first come, first served basis.
Get Your Early Bird Pass Today
Save 1,300 DKK on your conference pass!
LIMITED TICKETS AVAILABLE Only 500 passes are up for grabs so we can deliver the conference safely

Interested in a group discount for your team?
Contact Trine
2021 Speakers
GOTO is all about the talks. We seek the best speakers from around the world and let them shape the agenda — they're the experts after all.
Interested in partnering with GOTO Copenhagen 2021?
As a GOTO Copenhagen partner, you'll have the chance to engage with team leads, managers, architects and developers eager to learn more about what you have to offer.
We'll give you the ideal platform to share your story, showcase your technology and generate quality leads.

Email Maria Wennestam to discuss how you can get involved with GOTO Copenhagen 2021.
While we wait for the conference to begin...
... you can watch videos of sessions from previous GOTO Copenhagen conferences. Many more are available on our YouTube Channel, or if you want the option to download to watch top-rated conference videos offline download our GOTO Play App available for iOS and Android devices.
Conference Venue
GOTO Copenhagen takes place at K.B Hallen. Since 1938, when K.B. Hallen opened its doors for the first time, it has been the framework for countless historical cultural events. The Beatles performance in June 1964 is amongst the most iconic, but the list of star-studded events in this fabled area is long.
The venue has been newly rebuilt from scratch to accommodate a new state-of-the-art multifunctional concert arena, capable of hosting major sports events and already reclaiming its position as Copenhagen's leading concert venue.
Photo: Niels Nygaard